We wanted to share with you a wonderful way to combine two or more great passions. We decided to pair our aroma infused 78% Chuno with a fabulous creamy blue cheese!
From deep in the lush fertile mountains of Nicaragua, we hunted down our heirloom certified Chuno cacao. This complex bar is filled with flavors of jasmine, nuances of fig with a sparkle of citrus. The deeply smokey flavors in this dark chocolate are developed from aging the chocolate with charred barrel staves from High West Whiskey's Blue Sky distillery.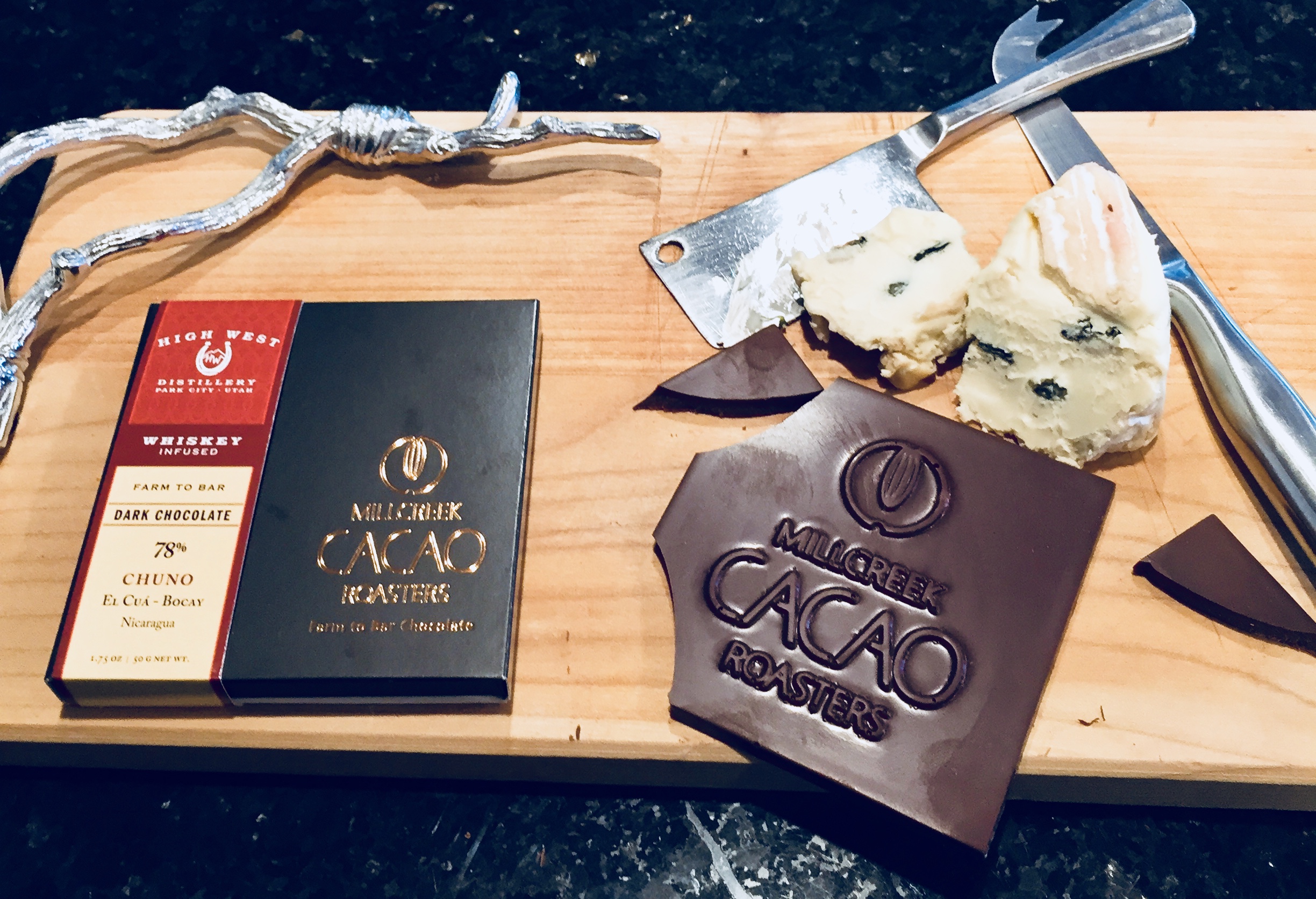 Working with our friends and certified cheese professionals at Harmons, we explored several chocolate cheese combinations that would add to your experience. We enthusiastically recommend layering the Millcreek HighWest Chuno bar with Guilloteau's triple cream cheese, Saint Angel Blue. Just saying it makes my mouth water.
The Saint Angel is well known for a very smooth texture, mild rind, and buttery paste. The addition of penicillium roqueforti into the paste, and measured piercing for oxygen availability, gives this cheese a new depth and complexity. The methyl-ketones, heptans, and butans produced as the molds decompose the available fats and proteins yield complexity, without overpowering the original flavor profile of the base cheese.
Start with a small square of chocolate and allow it to cover your tongue to enjoy the flavors then just when you thought, it can't get any better than this, place a thin slice of cheese on top ... and experience the merging of all the intricate flavors and textures that is chocolate and cheese.