Begin your chocolate and cheese experience with the enticing snap of beautifully tempered bar. Notice the jasmine and fig nuances with a sparkle of citrus on your palette.Savor this smooth velvety bar that gets its complex flavor from heirloom cacao grown in the deeply lush and fertile northern mountains of Nicaragua, Monte Galpa.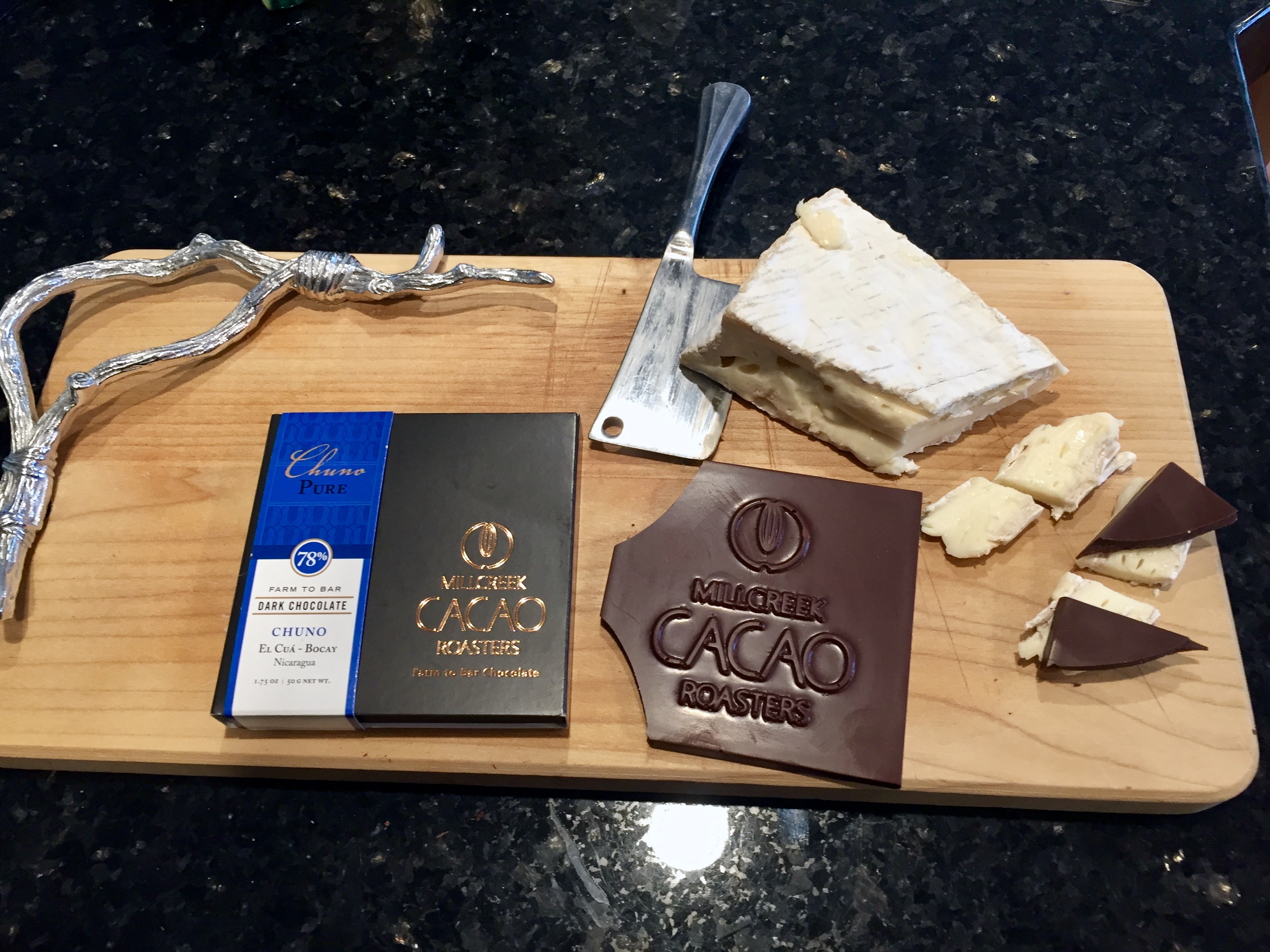 Add a thinly sliced layer of Fromage de Meaux brie to create a flavor and mouth feel only experienced through chocolate and cheese. Although the FDA doesn't allow raw milk cheese aged less than 60 days into the United States, this soft ripened cheese is made according to the production methods established for Brie de Meaux AOC. Rouzaire makes a version out of pasteurized milk. The method maintains the notes of asparagus and Brussels sprouts in the paste, and the identifiable note of mushroom from the penicillium candidum rind.
Again working with our Certified Cheese Professionals at Harmons, we will continue to explore the pleasures of chocolate and cheese. Share your favorite with us and we will work with our R&D, QC and tasting group then write about it here. Until then chocolate first then cheese!