Nothing welcomes in the fall season more than pumpkin flavored everything. Part of that summer to fall transition includes ushering our small little wonders off to school. Millcreek Cacao's owner, Dana Brewster, made the school send off an enjoyable tradition with a family batch of pumpkin spice chocolate chunk cookies. I can't think of anything better than to have mom send you off with your favorite cookies and come home with the smell of fresh baked pumpkin and chocolate.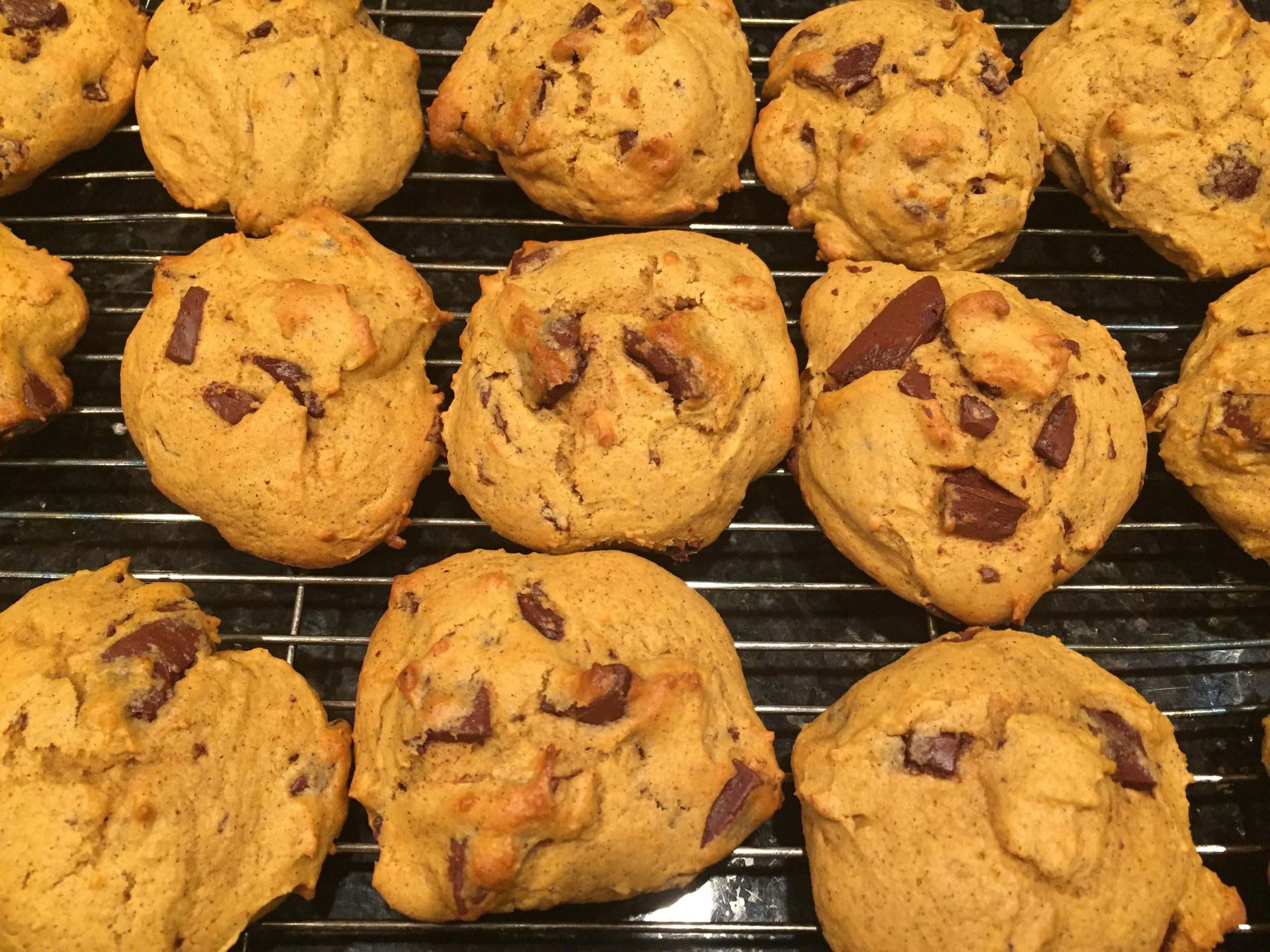 Pumpkin Spice Chocolate Chunk Cookies
1/2 cup shortening
1 cup sugar
2 eggs
1 cup pumpkin
2 cups flour
2 tsp baking powder
1 tsp salt
2 1/2 tsp ground cinnamon
1/2 tsp ground nutmeg
1/4 tsp ground ginger
dash ground cloves
2 cups chocolate chunks (53% or 70% cacao)
Preheat oven to 350 degrees. Cream shortening; gradually beat in sugar. Add eggs and pumpkin; mix well. Whisk flour, baking powder, salt and spices together; add to pumpkin mixture, mix until blended. Stir in chocolate chunks. Drop by tablespoons onto greased baking sheets, bake at 350 for about 15 minutes or until cookies are firm to the touch. Remove from baking sheets and cool on rack. Yields about 2 dozen large cookies.