Another sensational chocolate cheese pairing from two of Utah's Own!
Using only heirloom Arriba Nacional from Ecuador we created a chocolate with fruit and caramel warm undertones that lure you into a luxuriously smooth rich finish. Our fine chocolate nuances take the palate on a ride through changing flavors of fruit, floral, and caramel, while lingering on your palate long after the bars has melted on your tongue.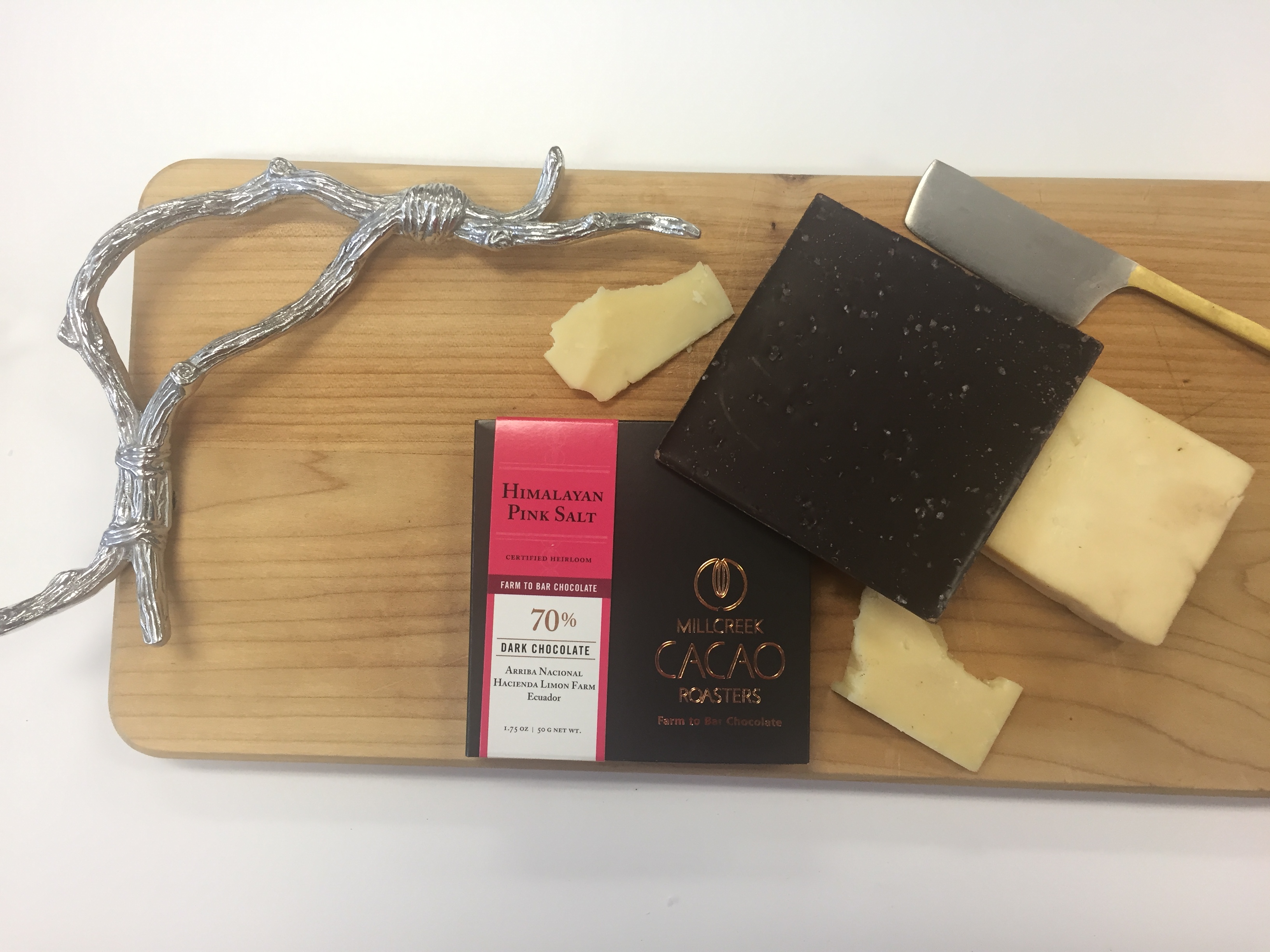 Combining that with the world's purest sea salt intensifying and preparing the palate for fine cacao flavors. In the contrasting flavors of this dark chocolate bar, the uniquely forming crystals of the Himalayan salt add a slight crunch to the already multi-faceted experience.
From the land of salt and honey. Beehive's Seahive is hand-rubbed with wildflower honey harvested from a local farm and RealSalt® sea salt. RealSalt® is harvested from an ancient sea bed near Redmond, Utah and contains unique flecks of color from more than 50 natural trace minerals.
SeaHive is a beautifully balanced treat. Made from the milk of Jersey cows in Northern Utah, this is a full-bodied cheese with a smooth, creamy texture. It is a true expression of our local flavors, superior quality and creativity.
First indulge in a square of chocolate. Let the flavors coat your tongue before pairing with a this slice of the SeaHive to create the experience!